For modern businesses, electric vehicles are becoming an increasingly useful asset to utilise for a number of purposes, from the benefits that they have on the environment to their appeal as an employment incentive! Here at eco, we're passionate about bringing businesses into the world of green travel with the greatest of ease - we'll help you set up your Salary Sacrifice Scheme involvement, which enables you to lease cars for your employees at the cheapest possible prices, but we'll also offer so much more, such as our charging solutions through EcoCharge, our insurance partnerships with EcoInsure, and our wider range of solutions. If you've been looking to get involved with electric cars within your business and would like to create your own green fleet, there's never been a better time - read on to learn more about the green fleet, or get in touch with the team here at eco to discover how we can help you to use the Salary Sacrifice Scheme to encourage electric vehicle adoption. 
The team here at eco are experts on all things relating to electric cars, so don't be afraid to get in touch with us to discuss the options in greater detail. There are lots of considerations to be made when you're thinking about electric car adoption, but with the help of our team, we hope those decisions are much easier to make, with ample support and advice by your side to ensure you're making the choice that's right for your employees and your business in the long run.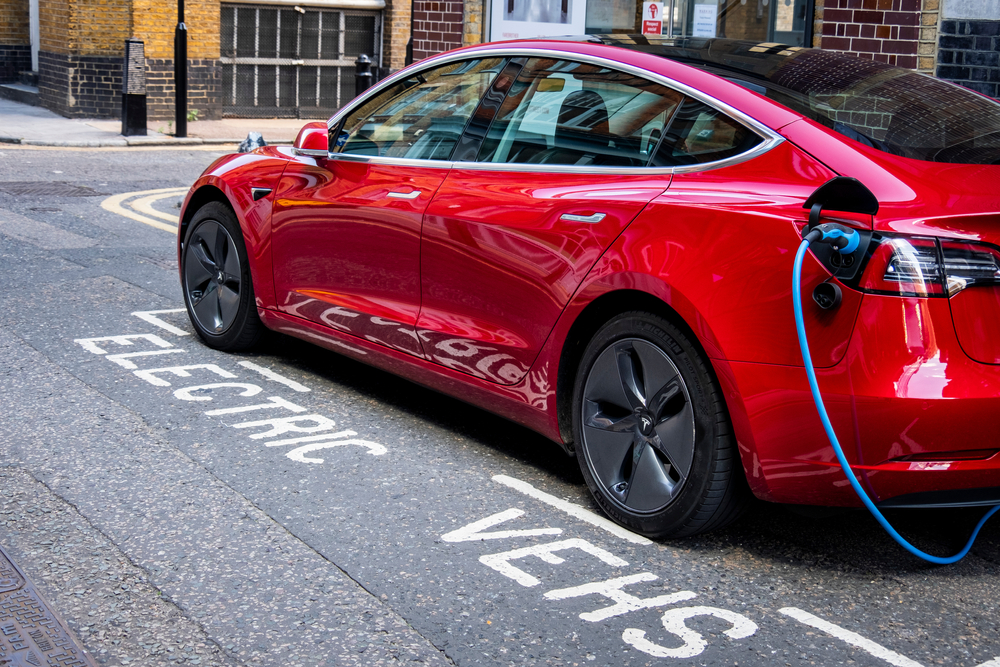 What is the 'Green Fleet'? 
Let's kick things off by taking a look at the term 'Green Fleet' - it may not be something that you're massively familiar with at this point, but we're hoping it's a phrase that you'll be using a lot in the future as you begin to adopt electric vehicles across your workforce. 'Green Fleet' is a term that originated right here at eco - you've probably heard of the 'grey fleet', but our take on this takes things beyond the capabilities of that, opening your business up to new possibilities when it comes to staff incentives and meeting green initiative quotas. For us, the green fleet can be defined as follows:
A "Green Fleet'' is created when a company provides Electric Vehicles to staff as an "Employment" perk unrelated to any need to drive for company purposes. The full annual mileage driven by these cars in a year can be aggregated to create a "Green Fleet" Co2 saving within the company ESG statement and often moves a company a long way down the road of becoming Carbon Neutral.
Company cars as a "perk" of employment were taxed out of existence in the 1990s, but Electric Vehicles offered to employers under Salary Sacrifice schemes, which deliver combined savings of over 50% compared to a personal lease, make EV company cars the must-have recruitment and retention tool for businesses.
The company providing the EV can claim the 4.6 tons of Co2 saving from switching from a petrol/diesel car, assuming an average of 11,500 miles driven by the EV. So, moving 100 employees would save 460 tons of Co2 which is 66% of the average company's emissions.
So, by our definition, the Green Fleet is a group of cars, leased by the company and given to employees as an employment incentive or as part of your business' attempts to become more eco-friendly by reducing their carbon footprint. 
Using the Salary Sacrifice Scheme to create your Green Fleet
If you're new to electric cars in the corporate sector, the Salary Sacrifice Scheme (SSS) may not be something that you've encountered before, but once you do learn about it, we're sure you'll be very interested in the possibilities that you can feel by implementing it within your business. Essentially, the Salary Sacrifice Scheme gives you access to low-priced electric vehicle lease deals at a high discount to the average market cost - this discount is as part of a government incentive scheme for EV adoption, where businesses are able to reduce their tax and national insurance costs by making the move to electric vehicles at every level. 
As you can imagine, the SSS goes hand in hand with the creation of a green fleet - by offering your employees an affordable, reliable way to access and drive a market of fantastic electric vehicle leasing deals, you're encouraging the adoption of these cars across your business, not just for directors and managers, but for a large portion of your workforce. Of course, the incentive for making the switch to an electric car through the salary sacrifice scheme isn't just a financial one; we're all far more environmentally conscious these days and as a result of that, we're always looking for ways to reduce our impact on the environment. Other than our home heating, cars are usually our biggest carbon output into the environment around us, so by removing this from our footprint, we're making huge changes that could collectively make a massive difference in the years to come. The electric car salary sacrifice scheme helps your employees to drive high-tech eco-friendly electric cars at an affordable price - it's hard to argue with the appeal of that!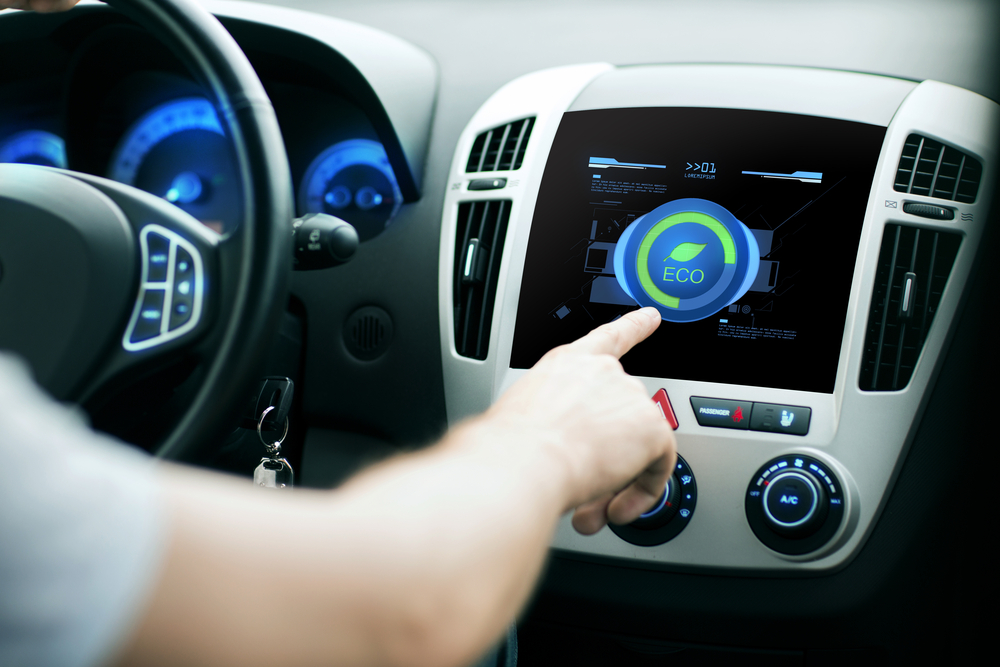 The corporate benefits of eco-friendly electric vehicles
As a corporate entity, one of the most important factors in this process is understanding the benefits that the salary sacrifice scheme presents to your business; whilst the benefits to the employees are clear and easy to understand, the benefits to corporations are not always as easy to identify, but that doesn't mean they aren't plentiful. For businesses, there are three pillars to the benefits that salary sacrifice and the resulting green fleet can offer: financial benefits, employment benefits and environmental benefits. Each of these types of benefits is incredibly important and is crucial in any business decision to adopt electric vehicles, so we'll give you an overview of each of these benefits below:
Financial benefits for businesses 
Businesses are always looking to save costs where they can and with the salary sacrifice scheme and a green fleet, you'll be given the chance to do this in a number of different ways. The most obvious benefit financially is the tax and national insurance benefits that you'll receive by implementing the scheme within your business - the reduction in these costs can be significant if you have a large workforce, making it a serious reason to consider taking advantage of this government electric vehicle scheme. 
Employment benefits for businesses
Employing talented candidates has never been more difficult than it is right now; the market is fiercely competitive and without benefits that set your company apart from the risk, you may be losing out on some of the best talents that could help to propel your business into a stronger position in your industry. To help your business stand out from the crowd, you'll need a great reputation, strong benefits, and maybe even financial incentives too, all of which are possible when adopting the government-backed SSS. By publicly highlighting your eco-friendly push, you'll grow your reputation and turn the heads of potential employees that are interested in working for businesses that are making a conscious effort to do better in terms of their carbon output. On top of this, the scheme will also serve as an employment benefit to the employee too, as they'll be able to take part in the scheme and lease a brilliant electric car, such as a Tesla, once they become an employee at your business. In turn, you'll also be providing the financial incentive of a low-priced car payment plan as part of the salary sacrifice scheme, capping off the trio of employment benefits that you'll feel by curating your very own electric car green fleet. 
Environmental benefits for businesses
Finally, it would be naive of us to gloss over the main benefit that green fleets offer to your business, and the world around us, which is the environmental benefits of electric vehicles. By running on electricity rather than combustion fuel such as petrol or diesel, electric cars are much more environmentally-friendly than ICE cars, so much so that you can massively reduce your entire carbon footprint just by making this switch. But you're probably wondering how this benefits your business. As you'll probably already know, most businesses hold a great deal of corporate responsibility, especially in their local communities, and this can lead to a number of quotas and promises being made to reduce emissions and achieve carbon neutrality. However, this is often much easier to say that it is to put into action. By implementing a green fleet within your business, you'll be able to count all miles accrued by your employees in their electric cars towards your green miles target, ensuring that you're able to meet your promises with ease, and even exceed them! This is not just a benefit for your business and the local environment, but it's also a great boost for your corporate identity, which is a huge factor for potential employees looking to join your business.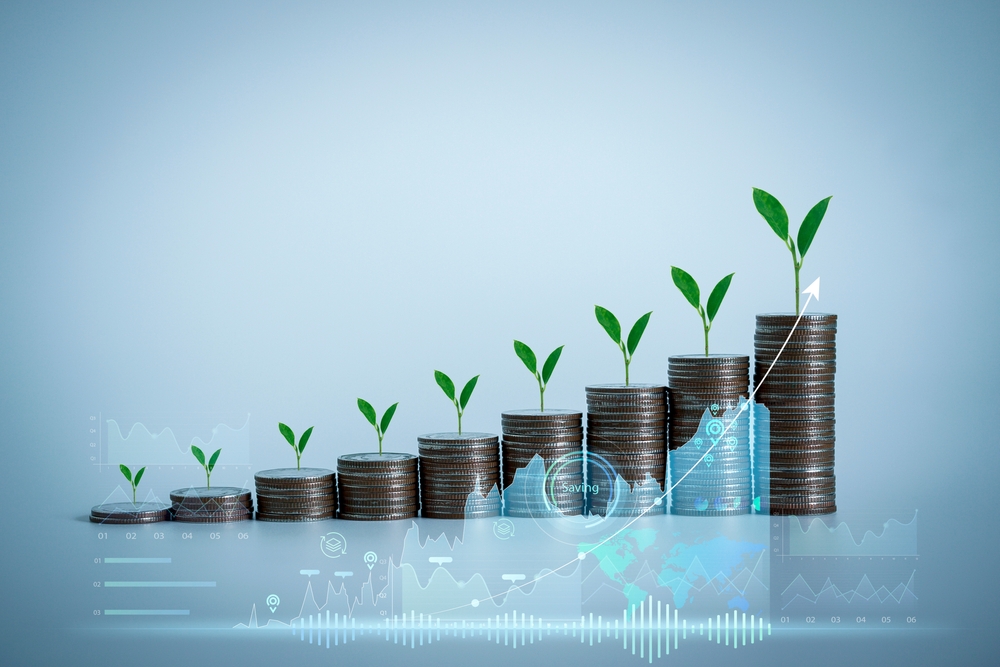 Partnering with eco makes SSS adoption easier
One of the toughest parts of transitioning to electric vehicles is the adoption period and the implementation of the government SS scheme, which can be something of a tricky process if you haven't done this before. Luckily, the eco team is on hand to help you out with every part of this adoption process, from signing up to the scheme to choosing your vehicles and implementing charging solutions at your employees' homes. If you require any support during this time, please feel free to give us a call or get in touch online - we'll get back to you as soon as we can with a solution that suits your business, wherever we can. 
One of our major services that helps to alleviate anxiety, stress, and difficulty when adopting electric vehicles on a grander scale is our charging solutions, which are flexible and easy to use once installed. We'll be able to offer your employees the option to integrate a home charging station at their own homes, provided they have the capability to house one, which is the ideal way to charge your electric car so that it's ready for the next journey every day. If this isn't a viable option, we may be able to install charging stations at your work premises, such as an office block or private building; this means your employees have a handy place to recharge their car during the day, without having to go on the search for their local charging station. On top of this, our team can also support your employees in finding the cheapest home energy tariffs for charging their cars - these are specific energy plans that enable you to charge your car at off-peak hours, reducing the cost of each charge, resulting in lower running costs. 
What types of cars are available on the Salary Sacrifice Scheme? 
What are the best electric hatchbacks?
Hatchbacks are one of the most popular vehicle types in the UK, and for good reason too; they combine a wide range of functional features and a fantastic aesthetic in a car that's just the right size for fitting into tight parking spaces, navigating through the city, or cruising down a country road. Whether you're using your car for the commute to work, the school run, or just for social use, electric hatchback cars are a fabulous choice, giving you everything you need and more. Here at eco, we've got a great collection of hatchbacks, but we wanted to highlight just a few of our most popular models, such as:

Volkswagen's ID.3 is one of the best hatchbacks on the market
ID.3, which comes from VW's highly trusted design process that gave us classics like the Polo and Golf, is a beautifully designed car that offers drivers everything they desire. This fantastic hatchback is perfect for families, couples, and solo drivers alike, offering practicality, aesthetics, and a host of technology features that make driving exceptionally enjoyable. With this excellent electric car standing out from the competition, you'll have a reliable, durable daily driver that you're sure to enjoy for the duration of your lease. 
The Corsa-e
Due to its excellent performance, stunning design, and incredibly affordable price, the Vauxhall Corsa has long been among the most popular cars in the UK, so it's no surprise that interest in its electric counterpart is through the roof. The Corsa-e takes all of the great features that you enjoy in the Corsa and refines them to make a more sophisticated and environmentally friendly vehicle. The Corsa-e provides the same classic excitement, but now it comes with a highly advanced infotainment system tailored to help make your ride as enjoyable as possible, as well as several additional safety features designed to protect you on the road.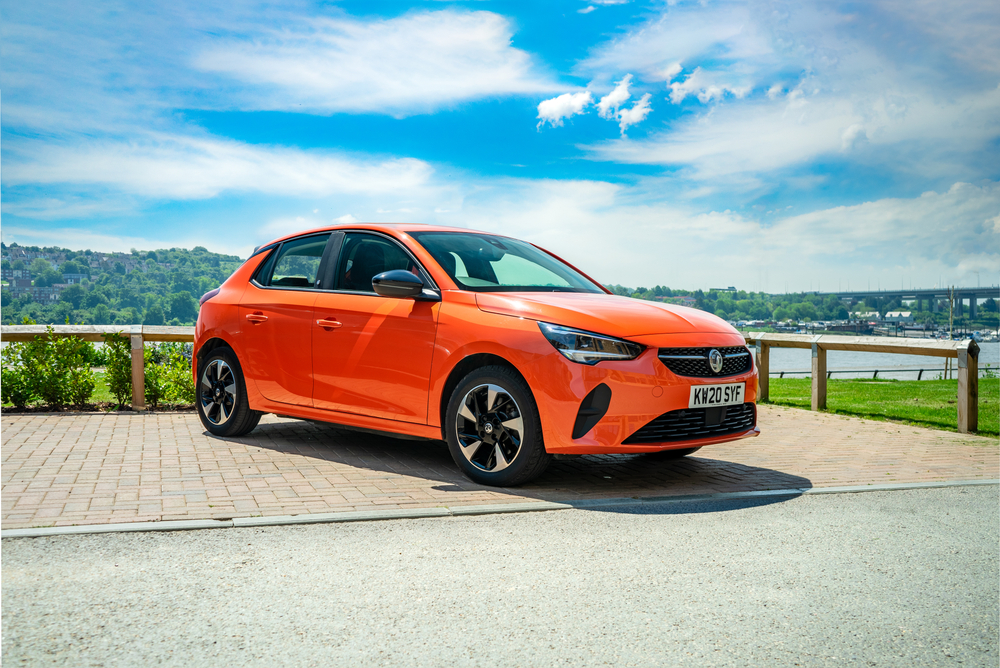 The best electric SUV on the market today
Since SUVs have been steadily gaining popularity for a number of years now, it should come as no surprise that many major automobile manufacturers are trying to create leading EV models. Despite the fact that this can make dominating this new market very challenging for manufacturers, it does mean that it's a great time for drivers on the hunt for a fresh car; there are so many great options available right now that you're almost spoilt for choice! There's an electric SUV to suit everyone's needs, from sporty vehicles that are ideal for zipping down winding roads to spacious vehicles that make family vacations more convenient than ever before. 
The Hyundai Ioniq 5 is a true motoring masterpiece 
The Hyundai Ioniq 5 is the best family car on the market today; this car is a true best-in-class EV that ticks all the boxes you're looking for in a vehicle that can handle daily commutes and trips to the stores, and so much more. Its innovative technology, controlled via a central dashboard, gives you complete control over all of the car's highlights, while its exquisite aesthetics look stunning whether it's parked on the driveway or cruising down the street. Additionally, the Ioniq 5 has a fast charging speed and strong single-charge range, so you can travel between destinations without having to worry about lengthy charge times.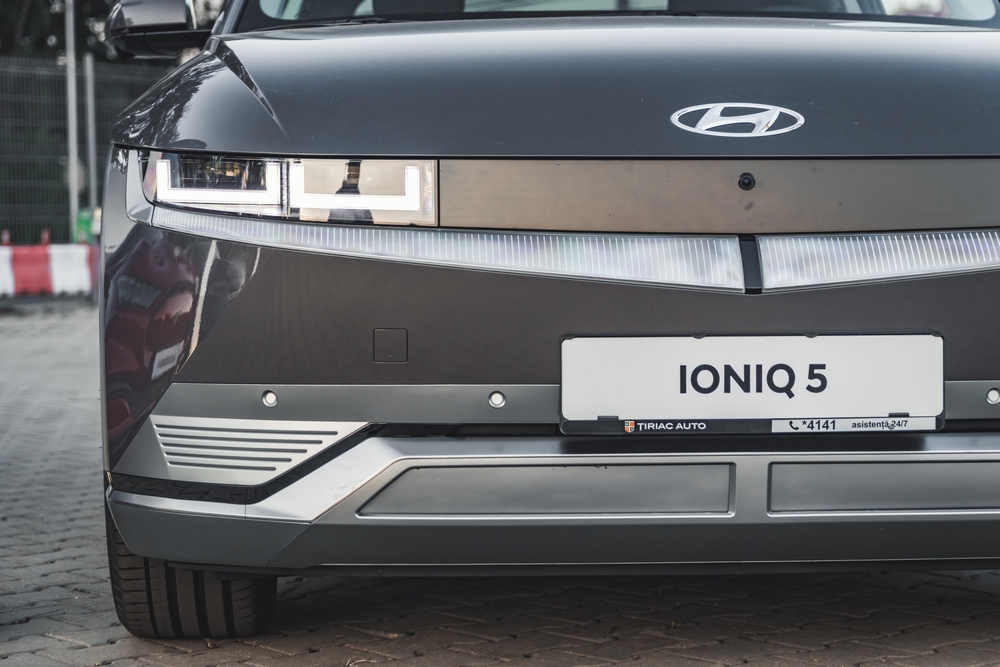 Luxury electric cars have never been better
EV manufacturers have made it clear since they were founded, that they know exactly how to make executive cars that ooze class, intrigue, and excellence. Check out one of the hottest luxury cars on the market today:
The Tesla Model 3
There's no denying that the Tesla Model 3 is a compelling choice for those looking to drive an elegant new electric car. Tesla is one of the most prominent manufacturers of electric vehicles in the EV industry, and has brought electric vehicles to heights that many thought were impossible, paving the way for a full industry of electric vehicles to be developed, produced, and released to the public. For many, the Tesla Model 3 is the perfect electric vehicle; it does everything you could possibly want in a car, and it has a long list of other features that other manufacturers could only dream of matching. Furthermore, the Tesla is also one of the most practical electric vehicles on the market, offering unmatched driving range and lightning-fast charging capabilities that allow you to return to the road within an hour. 
The Polestar 2 offers genuine competition to the Model 3
Tesla Model 3's first direct competitor has arrived, giving it its first direct rival since the Model 3 launched virtually unchallenged. The Polestar 2 is a fastback with a distinct style, both inside and out, but one that's clearly linked to its Volvo background.
Polestar is a luxury electric vehicle line created by Chinese manufacturer Geely which is owned by Volvo. The cars are produced in China after being designed in Sweden. Additionally, it's developed by former Volvo design chief Thomas Ingenlath, so if you like the XC60 and V90, you'll likely enjoy the Polestar 2. Polestar 2 shares its CMA platform with models such as Volvo XC40 Recharge Electric and Volvo C40 Recharge crossover, so if you've been put off a Model 3 by reports of poor build quality, it might appeal to you.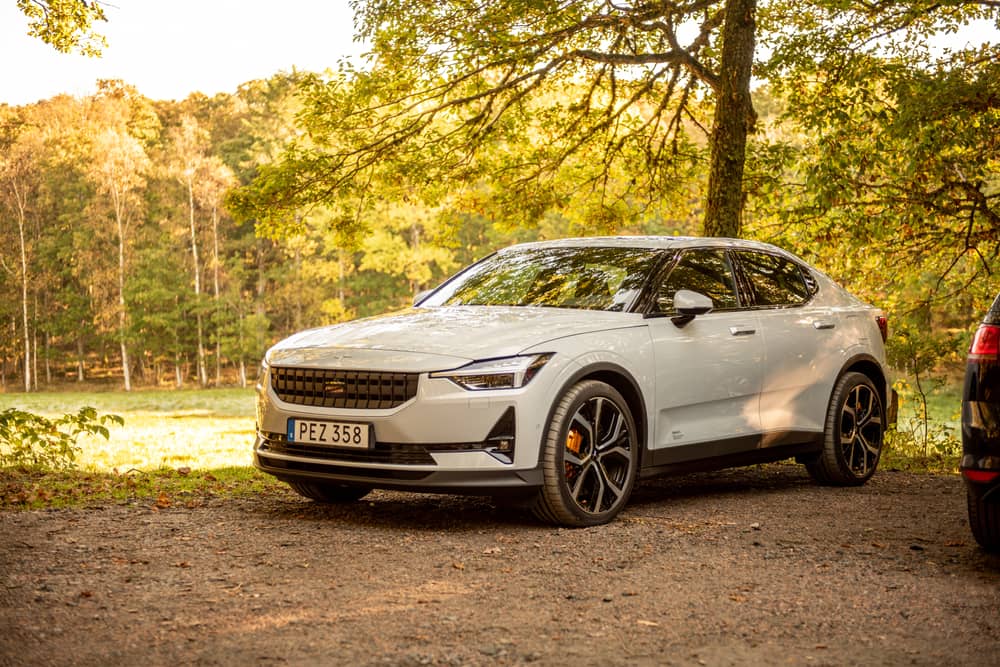 Polestar 2 is available in three versions: a standard range single motor, a long-range single motor, and a long-range dual motor. In terms of performance, the dual-motor version of the range-topping model rivals the fastest Model 3. In addition to the 78kWh battery pack, two 402bhp motors supply power, and the four-wheel-drive makes it possible to accelerate from 0-60mph in just 4.5 seconds, with a characteristic burst of power whenever you press the accelerator pedal. A new optional upgrade that boosts the range-topping model's horsepower to 470 is now available for download. Despite the stiff suspension, the car corners well too. The optional Performance Pack includes Ohlins dampers, Brembo brakes, 20-inch alloy wheels, and gold highlights, but this does come at an additional cost.

Most drivers should be able to get 336 miles per charge from the long-range version of the single motor, but the extra performance brings the figure down to 299 miles with the dual motor model. Having the capability of charging at 150kW can quickly extend your driving distance if you have to stop on the motorway to do so. In addition, Volvo hopes to offer owners pain-free access to 195,000 chargers across Europe, but it remains to be seen if this will compete with Tesla's Supercharger network. As an eco partner, you'll have access to our extensive network of exclusive charging stations across the country, which will ensure that you've always got quick and easy access to the charging solutions that you need, no matter where you are or what time it is.