The motoring industry is slowly but surely seeing a green revolution, with businesses and individuals alike both choosing to opt for eco-friendly electric cars on a more frequent basis, but with so many making the switch, it's natural for there to be a few questions that people are left asking before making their final decision. One of the key questions that many people are left with are related to the topic of charging an electric car - for as long as people can remember, refuelling a car meant heading to the petrol station and filling up the tank, but in this new age of electric vehicles, this process will look completely different what we are currently familiar with. 
To help relieve some of the anxiety that you may have surrounding the charging aspect of leasing an electric car, we've put together this comprehensive guide to car charging and our eco Charge solutions, so you'll have all the information you need to make the right decision. 
If you'd like to chat with a member of our team about the services on offer within our ecosystem or the benefits that you'll feel as an eco partner, be sure to fill out our contact form and a member of our team will be in touch with you as soon as possible. 
If you'd like to keep on reading to learn about electric car charging solutions, the myths causing range anxiety, and how eco can help to make charging a stress-free process, keep on reading below!
How do you charge an electric car?
One of the biggest differences between driving an electric car and driving an internal combustion engine car is the way that you refuel the vehicle - as you're probably already aware, petrol and diesel cars are refuelled using carbon-based fuels on offer at petrol stations across the country, with the price varying depending on the supplier you choose and the current demand for fuel. In times of high demand, the cost of fuel can soar to extortionate prices, such as those seen during 2021's fuel crisis. On the other hand, electric cars do not use carbon-based fuel and do not require a trip to a petrol station to get your car back in action; you simply hook your car up to a specially designed charging station, which can be found in numerous locations and can even be installed at your home, giving you more flexibility in the way that you choose to charge your car. By charging your car at home or your place of work, you can also eliminate the fear of being low on fuel - you can charge your car during your downtime so that the vehicle is always ready for the next journey.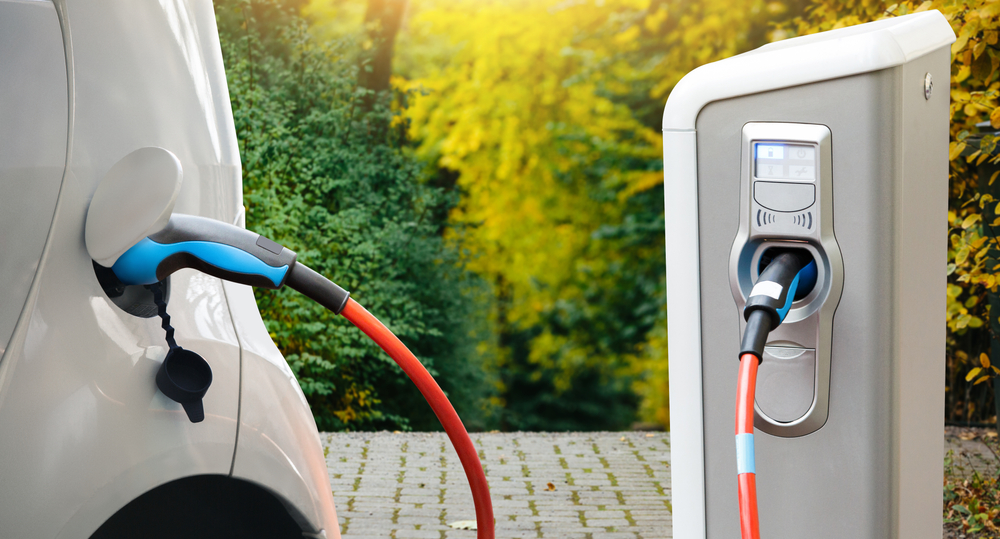 For us, charging can be broken down into three specific sections that all have their own benefits. These are:
Charging at home

Charging at work

Charging out in public 
In this next section, we're going to take a look at how each of these processes works, and the best way to take advantage of each of them. 
Charging at home
For most people considering purchasing an electric vehicle, the topic of charging at home will be of much interest. Public chargers do make it easy for anyone to own and operate an EV, but home charging is an issue that many drivers consider to be crucial to a smooth transition. Thanks to the recent advances in home charging kits, these stations are now easy to install with the assistance of a qualified electrician, so you can set up a charging station on your driveway or in your garage. A home charger will, of course, require the space for one. On-street parking will not be sufficient since the cables will have to be run from the unit to the car. If you'd like to use a home charger, then you should have off-street parking in your neighbourhood first, but the absence of off-street parking does not make it impossible to own an EV either. 
If you're lucky enough to have access to off-street parking such as a driveway or a garage, then you'll most likely be able to install a home charging solution at your house. By installing a home charger at your house, you give yourself the flexibility to choose when your car is charging, removing most of the fear known as range anxiety. Additionally, charging your car at home allows you to take advantage of the lowest electricity rates during off-peak hours, reducing the cost of recharging and making your car cheaper to operate as a whole. Whether you're looking for assistance with setting up your home charging station or you need help selecting a utility package that supports electric car charging, contact our team today for further assistance.
Additionally, as more and more companies implement green strategies at the office, we are also seeing a rise in the number of companies that are installing electric car chargers in their private parking spaces. This is particularly apparent with businesses who are utilising the government-backed Salary Sacrifice Scheme. This provides employees with the opportunity to charge their electric vehicles during their downtime as they work. Therefore, in theory, you should be able to drive your car safely and without anxiety in regards to low battery levels. With many charging stations at workplaces, you may also be able to book a guaranteed spot with the chargers, which ensures that you'll definitely be able to charge your car whilst you're at the office. If you don't have the facilities to allow home charging, this is perhaps the most effective way to guarantee your access to regular charging solutions as a convenient location that can be used during your downtime. 
Charging in public
It's a common fear among people who want to drive an electric car that they'll struggle to find a charging station when they're away from home. This fear is completely normal and is no different than what you'd expect about a combustion engine car. Charge points can be found in most places where you may choose to park your car, from apartment parking spaces to train stations and tram stops. When you find yourself in a low-charge emergency, the widescale availability of these charging stations can be a life-saver; you'll be able to plug your car in until you have enough charge to reach your home, then you can plug your car into your home charger where the energy rate will be lower, saving you in charging costs.
The question you may have is how long you're going to be without power when your car dies. Certainly, with a petrol or diesel car, you can go as soon as the fuel has been used up, but with an electric car, this isn't possible. Electric cars might require a little more waiting time before they can get back on the road again, but that wait is much shorter than you would imagine. You will be able to charge your car back up to 80% capacity in less than an hour thanks to fast-charging stations now located across the country. This is more than enough to get you back home to your personal charger as soon as possible. 
eco's charging network
Here at eco, charging is one of our biggest focuses and it's something that we're incredibly passionate about. We know that worries around charging and range are one of the biggest roadblocks stopping many people from investing in an electric car for the first time, which is why we're doing everything we can to ensure that our clients and their employees have access to efficient, effective charging stations in the most convenient locations. To do this, we are committed to helping our customers to implement home charging stations wherever possible, with assistance in both the sourcing of the charging and the installation of the device. In addition to this, our team can also help you to switch over to a suitable energy tariff for home charging; these tariffs offer you lower rates for use during off-peak hours such as through the night, meaning it'll cost less to charge your car than it would during the day. Using the eco app, we can also ensure that your car automatically starts to charge when the lower energy rate begins, ensuring that you're never accidentally charging at the peak energy tariff. 
To help you find adequate EV charging solutions whilst you're away from home, we've curated a huge selection of eco-specific charging stations for our clients to make use of when they're away from home. These charging stations are exclusive to eco customers and give you instant access to more chargers than anyone else on the road. Simply log in to the eco app to find your nearest charging station! 
Range anxiety - Breaking the stigma 
Range anxiety is a problem for many potential electric vehicle (EV) drivers; this is the fear that an electric car battery could die mid-trip, with no chargers around the help. The truth is, it is unlikely that this will happen. Of course, if you drive far enough without charging, your car will eventually die, but this same principle applies to internal combustion engine cars that run on petrol and diesel too, so what is the difference? In short, there is little to back up the feeling of range anxiety and this feeling should not be a deterrent from making the switch to an electric vehicle. To help put your mind at ease regarding range anxiety, here are a few common questions on the topic answered:
What is range anxiety?
Range anxiety is the fear that you won't be able to find a charging station for your electric vehicle before it runs out of power, causing it to shut off. Around 50% of potential EV drivers believe that they won't be able to charge their vehicle when they need it, according to research conducted in 2021. This is an alarmingly high number of worried drivers when compared with the comparable likelihood of actually being stranded without access to a car charging port.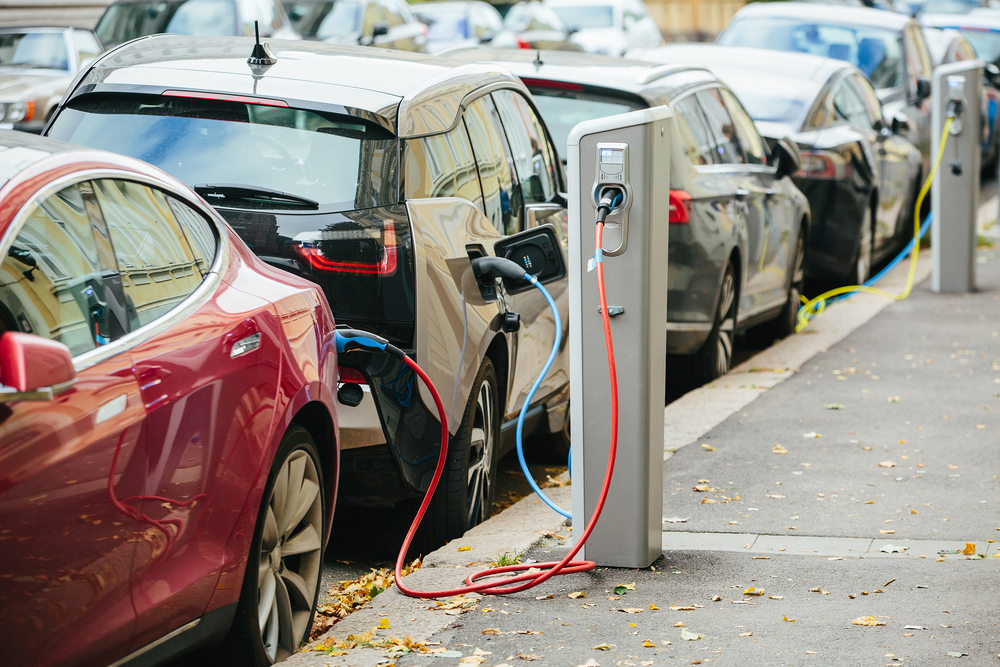 Is the feeling of range anxiety one that should worry you?
EV adoption has been slowed by a fear of running out of charge, but this is as much a psychological issue (of lack of availability of charging stations) as it is a physical one. 
Most current EV drivers don't have any problems charging their vehicles, although it does depend on where you live. Around 82% of current EV drivers reported that they would buy another electric car in the future, which shows that once you are behind the wheel of an electric car, the hypothetical anxiety you have surrounding range is replaced by your own real-life experiences in the car. 

If you're ready to take the next step and learn more about leasing an electric car, head over to our EV eco Lease page right here on our website, or get in touch with a member of the expert team here at eco today! You can do this by filling out the contact form, which is found here, by email at hello@electriccarorganisation.co.uk, or by phone by calling 0204 583 0170.
Let's take a look at some of the options 
Now that you know how easy it is to run and operate an electric car, it's time to start considering the options available. There are lots of different electric cars on the market at the moment and the quality and benefits of these vehicles are improving with each new release, so there's never been a better time to make the switch to an electric car. The team here at eco have compiled a list of our favourite electric vehicles from each different category of car, highlighting the top options for every different type of driver, from single professionals to parents in charge of the school run each morning. Whilst many think that an electric car might not be able to handle frequent journeys such as the morning commute, trips to the shops, and taking the kids to their dance classes or football matches each evening, this simply is not the case anymore. The average electric car range is around 181 miles, which is more than enough to handle your journeys for multiple days without charging. Below, you'll find our top picks from every category, but don't worry if these aren't to your liking; you can browse our full range of vehicles here on the eco website!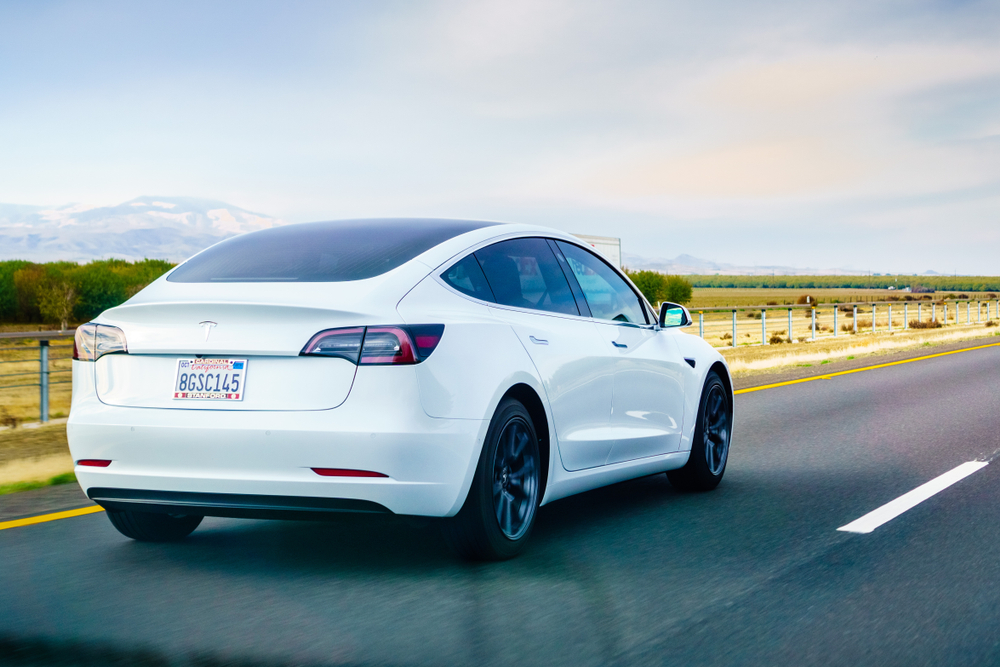 The Tesla Model 3 is one of the best cars in the world 
The Model 3 shares the same sleek design, powerful electric motors, and high-tech onboard systems as Tesla's Model S saloon and Model X SUV. On the outside, the Model 3 shares its siblings' understated styling - a stark contrast to the remarkably minimalist interior that's mostly bare except for a large infotainment screen used to control all but a few aspects of the car.
The Model 3 has just three versions to choose from, so getting a handle on them is very straightforward. A rear-wheel-drive model is the entry-level car, which is powered by a single electric motor and has a range of 272 miles. In terms of performance, the car takes 5.8 seconds to go from 0 to 60 mph, and it reaches 140 mph at its top speed. Second is the Long Range AWD, which uses a larger battery for a WLTP range of 358 miles; performance is still impressive, with 0-60mph reached in 4.2 seconds. The Performance option is the most expensive. In addition to the additional motor providing four-wheel drive and improved performance, the vehicle has a range of 315 miles. In the Performance version, you'll go from 0-60mph in 3.1 seconds, and you'll reach 162mph at top speed - staggering statistics for a car powered by electricity.
Tesla's 'Partial Premium Interior' of the entry-level Standard Range Plus model may not sound like much, but that's not the case at all; it looks great, feels comfortable, and offers lots of features for the driver to make use of. Tesla's Partial Premium interior includes heated front seats, tinted glass roof, power-folding mirrors, and the 15-inch touchscreen used to control most of the Model 3's functions. As part of the Premium interior, fitted to the Long Range AWD and Performance models, rear seats are heated, and the audio system is upgraded to 14 speakers. Minimalistic floor mats and incredibly effective fog lamps are included in the design, helping you to drive in low visibility without issue. With its 20-inch Überturbine wheels, the Performance model stands out on the road. Also included in the top-spec Model 3 are upgraded brakes, lowered suspension, and a carbon fibre spoiler designed to handle the car's phenomenal acceleration.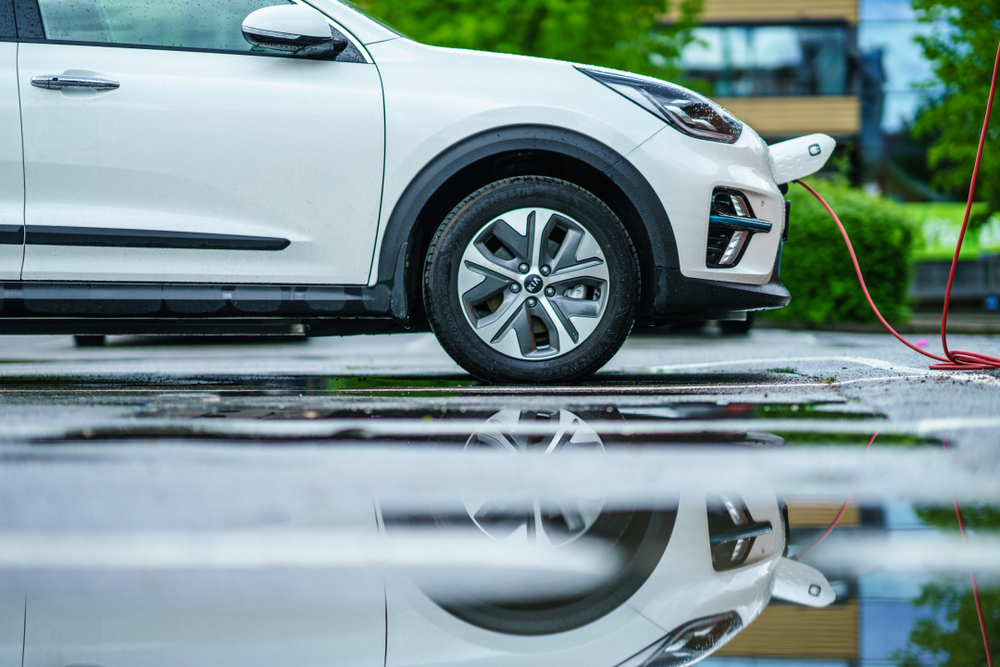 Electric SUV's are a joy to drive for any type of journey
Kia's e-Niro is a small SUV based on the Niro (which is available as a hybrid or plug-in hybrid), but there is a major difference: it's an electric-only vehicle. With a good price and plenty of range, it's one of our favourite electric cars.
In official terms, the car has 282 miles of range, which isn't the most impressive but given how reasonable the price is, it's still more than enough to get you where you need to go without problems. A Nissan Leaf with a similarly priced price tag has less range, but the much more expensive Jaguar I-Pace and Audi e-tron have similar ranges. Another version is available with a smaller, 39kWh battery, which is even more affordable than the 282-mile 64kWh version. This battery offers a range of about 180 miles, so it's quite adequate to drive around town.
It is easy to distinguish the e-Niro from the hybrid versions because it lacks a grille, which is necessary for cooling their combustion engines. The e-Niro is much more fuel-efficient than the hybrid models, helping drivers to save on running costs whilst protecting the environment in the process.
The e-Niro is similar to other Niro models on the inside, which strikes a balance between comfort and performance. Though it's well-built and the technology is nice and simple to use, the design lacks the visual interest found in other cars like the Peugeot 3008 and Citroen C3 Aircross. This is a very simple-looking interior with an emphasis on ease-of-use. The interior is spacious, with a 451-litre boot and rear seats large enough to accommodate adults. Owners ranked Kia second in the Driver Power manufacturer survey in 2021 for the ownership experience, giving us confidence that you'll be very happy if you're to commit to a Kia lease deal.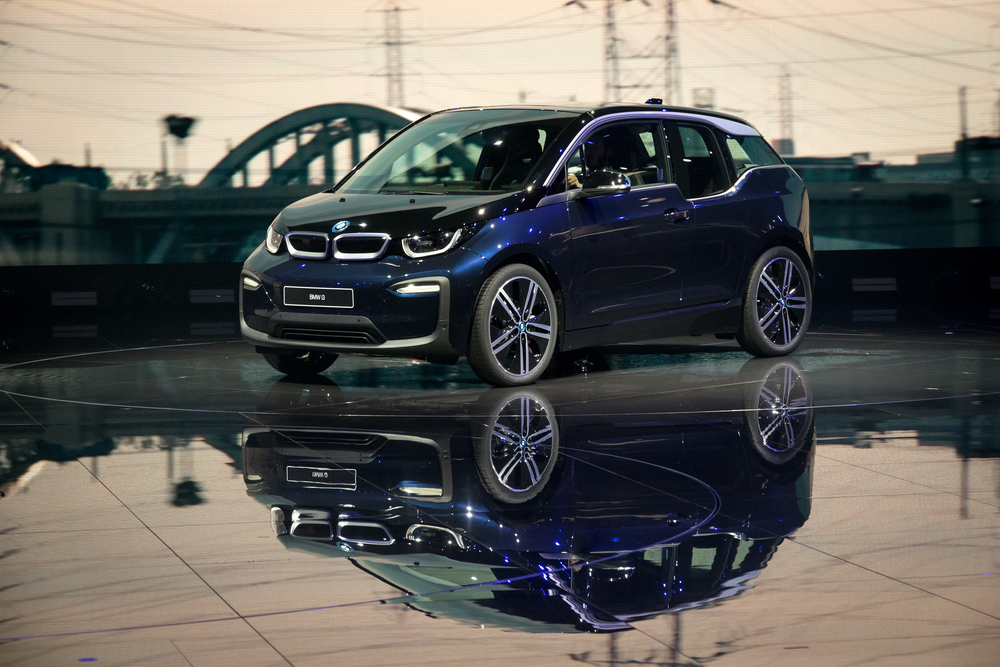 Hatchbacks are just as good with an electric battery 
With the BMW i3, BMW has developed its first all-electric vehicle intended to win over customers of its BMW 3 Series and BMW 4 Series models. In addition to that, it also takes on the Tesla Model 3 and Polestar 2, and gives BMW a lead over Mercedes in the compact executive electric car category.
Like the BMW 4 Series Gran Coupe, the i3 has four doors and a hatchback boot but still looks low and athletic. The M Sport and M50 models both feature muscular styling, with jutting bumpers, deep side skirts, and rear bumper diffusers instead of tailpipes.
The BMW i3 launches with eDrive40 and M50 versions that are aimed at rivalling the Performance and Long Range versions of the Model 3. It comes with a single motor generating 335bhp and rear-wheel drive, as well as a battery of 81kWh. This vehicle can go up to 367 miles on a charge and gets to 62mph in 5.7 seconds. With another electric motor for the front wheels, the 537-horsepower M50 becomes BMW's first electric model to receive attention from the M division. In addition to cutting 0-62 mph to 3.9 seconds, this also reduces the range to 316 miles.
To start your electric car journey with eco today, or to learn more about the government-backed Salary Sacrifice Scheme, which could see you make savings of up to 40% of the retail cost of an electric car, be sure to get in touch with our team and make an enquiry today!