eco Lease is perhaps the key pillar behind all of our services and is the centrepiece of the entire ecosystem that we provide here at eco; by leasing an electric vehicle, you'll be taking the first step towards being a major partner within our suite of services, which is the number one way to ensure that you can take advantages of all of the benefits that this offers. Leasing a car has become one of the most popular ways to secure a top of the range vehicle at an affordable price over recent years, and with the government salary sacrifice scheme now making it even cheaper for businesses to offer their employees access to the cheapest electric car lease deals on the market, we can only see this popularity continuing to rise. 
Leasing a car has several benefits that both businesses and individuals can take advantage of, but by leasing through the government-backed Salary Sacrifice Scheme (SSS), the benefits are truly staggering. You can learn more about salary sacrifice and the government scheme behind it over on our SSS guide page right here on the eco website, but for more information regarding our leasing service and the benefits, be sure to read on below! 
If you're a business owner that's currently looking to create a green fleet of eco-friendly electric vehicles using the salary sacrifice scheme, the team here at eco is on hand to make the transition as easy as possible; get in touch with us today to start your green transition with eco!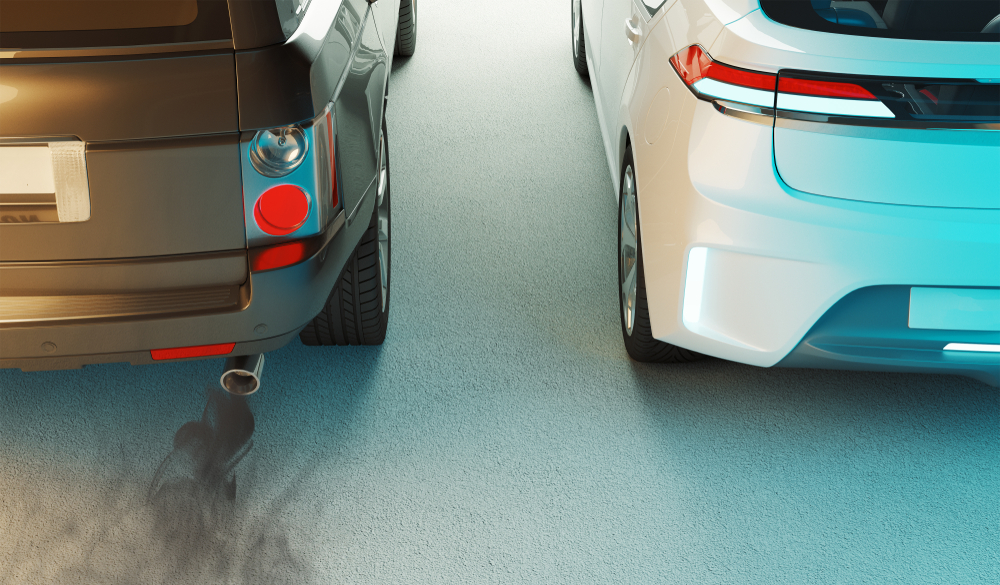 The benefits of leasing a car 
Leasing a car is a simple, stress-free way to get your hands on the latest vehicles at a manageable monthly cost, helping more people to gain access to the best cars at a price they can afford. Here at eco, we specialise in eco-friendly electric vehicle leasing packages, providing our customers with the very latest high-tech EVs on the market. In the modern automotive industry, things are changing constantly, but one thing that everyone is aware of is the imminent switch to electric vehicles that is about to happen, with ICE cars being removed from the market by 2030, according to government legislation. But what are the benefits of leasing an electric car, rather than purchasing one outright? 
You're not tied in for too long 
With car technology improving so quickly at the moment, it's easy for your current model to become outdated in the blink of an eye. If you've purchased your vehicle outright, this could mean that you're left with a rapidly devaluing asset in your possession that you're guaranteed to have lost money on when it comes to selling it - this can be incredibly frustrating and can result in you having limited funds available for your next purchase. Alternatively, leasing deals remove any fears around the value of your car and save you from being tied into your car for too long; you won't own the car, so will never have to worry about selling it, and you'll be able to choose a lease term that enables you to upgrade your car in just a few years, allowing you to keep behind the wheel of the latest models on a regular rotation. 
There's less maintenance
Maintaining a car can be a lot of effort and a very costly process too; parts for cars are often very expensive to replace, and the regular checks that older cars require can start to rack up considerable costs in some situations. When leasing a car, maintenance costs will be significantly reduced; there are fewer moving parts with an electric lease car, so less scope for things to go wrong with those, and there's also no need to pay for things such as engine oil either! On top of this, your lease car will likely be new too, meaning there's less of the general wear and tear that you may experience with a used car. 
Structure your deal to suit your needs
Everyone has different requirements from their vehicle, and this means that your payment plan needs to be tailored to reflect this. With many deals such as hire purchase and personal contract purchase, you're given little to no flexibility in the way that the deal is structured. Lease deals mitigate this issue by offering you terms that suit you; you'll be able to create a deal that suits you by paying an affordable deposit and selecting your ideal contract length, giving you the car you desire on the terms that work best for you. This ensures that you're never stuck driving a car that you aren't enjoying driving for too long; every driver can make the switch to a car that they love, rather than one that isn't offering a fulfilling driving experience. 
There are considerable financial benefits too
Leasing a car is often misinterpreted as a waste of money; when done in the right way, electric car lease deals can be one of the most affordable ways to get behind the wheel of a top of the range vehicle. As an employee of a business making use of the Salary Sacrifice Scheme, you'll be able to lease your car through your employer at a much lower cost and the Benefit in Kind (BIK) levels of electric vehicles are incredibly low so personal tax bills are minimal.. For those who like to have their monthly payments structured and organised in the most effective way, the fixed, regular payments that you'll be making for a lease car are ideal. You'll be able to choose your preferred payment date and a car that fits into your budget, making your car less of a financial burden and more of an enjoyable vehicle that serves an effective purpose each day. Businesses will also receive financial benefits when their employees lease a car using the Salary Sacrifice Scheme too - by engaging in this electric car leasing scheme, the business will receive significant tax and National Insurance benefits that save on costs and make the scheme something that's very enticing for all parties. 
Why would you choose an electric car?
Electric cars have taken the market by storm in recent years, providing drivers with the opportunity to take advantage of the latest driving technology whilst also reducing their carbon footprint in the process; it's a win-win situation for drivers, and it's clear that the switch to an electric car is one that every driver will need to make over the course of the next decade. By making this switch as early as possible, you'll eliminate the natural panic that many ICE car drivers will experience in 2030 when they have to jump into the unknown and adjust to a new style of driving that they've never encountered before. By making the transition to an electric car at this stage, you'll ensure that you're already used to the new feeling of driving an electric vehicle, which will mean you're fully prepared for the government clampdown on combustion engine cars. Here are a few of the potential cars that you could be driving when you choose to lease an electric car:
Compact hatchbacks that pack a punch
Hatchbacks are one of the most popular vehicle types in the UK, and for good reason too; they combine a wide range of functional features and a fantastic aesthetic in a car that's just the right size for fitting into tight parking spaces, navigating through the city, or cruising down a country road. Whether you're using your car for the commute to work, the school run, or just for social use, electric hatchback cars are a fabulous choice, giving you everything you need and more. Here at eco, we've got a great collection of hatchbacks, but we wanted to highlight just a few of our most popular models, such as:
The Volkswagen ID.3
Coming out of the trusted VW design process that has given us classics such as the Polo and Golf, the ID.3 is a beautifully crafted car that gives every driver what they're looking for. Ideal for families, couples, or solo drivers, this fantastic hatchback brings practicality and aesthetic bliss to your driveway, as well as a host of onboard tech facilities that make for an exceptional driving experience. This outstanding electric car is sure to stand out from the competition and offer you a solid, reliable daily use car that you're sure to enjoy driving for the full duration of your lease term.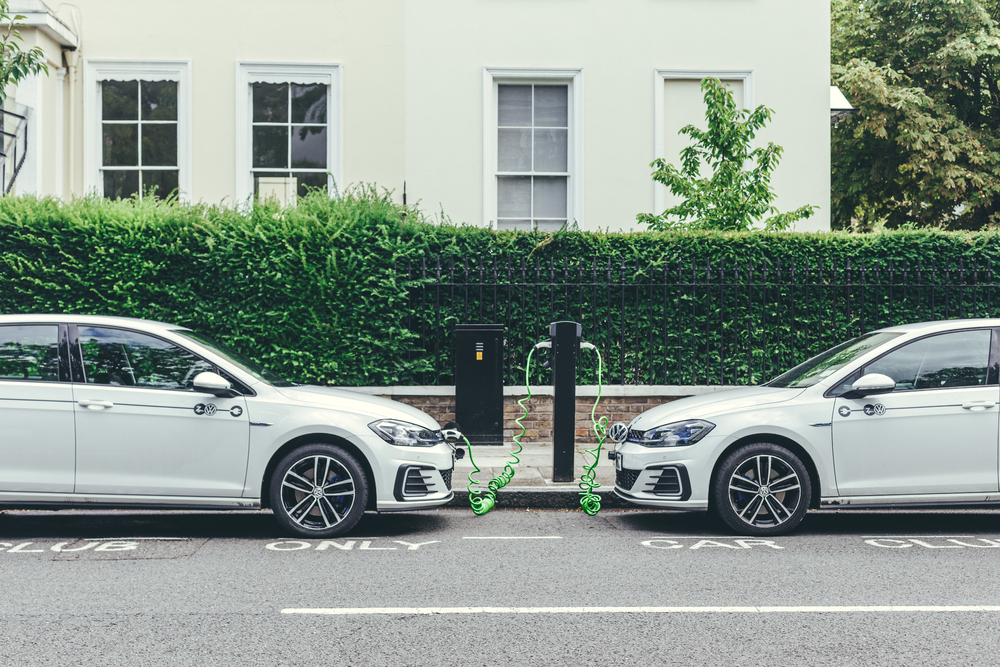 The UK's favourite hatchback goes electric - The Corsa-e
The Vauxhall Corsa has long been one of the most popular cars in the UK thanks to its well-rounded performance, fantastic design, and incredibly affordable price, so it's no surprise to see that interest is through the roof for its electric counterpart, the Vauxhall Corsa-e. The Corsa-e takes all of the excellent features that you love from the Corsa and refines them into a more technologically advanced vehicle that's ready to help you reduce your carbon footprint. When you're driving the Corsa-e, you'll still feel that classic excitement, but this time it's paired with a sophisticated onboard infotainment system that's designed to help you make your ride as comfortable and enjoyable as possible, and a range of added safety features that protect you as you drive. 
Electric SUVs combine practicality and comfort to every driver
SUVs have been steadily growing in popularity for a number of years now, so it's no surprise to see many of the leading car manufacturers attempting to create leading vehicles in the electric EV market. Whilst this can make it very difficult for manufacturers to dominate this new market, it does mean that it's a fantastic time to be a driver on the lookout for a new vehicle; there are so many great options currently on the market that you're almost spoilt for choice! From sportier SUVs that are great for zipping down winding roads to spacious cars that make family holidays easier than ever, there's an electric SUV to suit everyone. Here is our top pick:
Hyundai's Ioniq 5 is a top of the range SUV 
As family cars go, there's not much that can beat the Hyundai Ioniq 5; this car is a true best-in-class EV that ticks all of the boxes that you're looking for in a family car that's still capable of handling the daily commute and a trip to the shops. The integrated technology, controlled by a central panel, is sophisticated and intuitive, giving you ample control over all of the car's key features, whilst the beautiful aesthetic design looks truly phenomenal whether it's parked on the driveway or cruising along the tarmac. In addition to all of this, the Ioniq 5 is also a brilliant performer when it comes to charging speed and single-charge range too, meaning you can go between destinations without worrying about lengthy charges being required. 
Travel in luxury with a high-end electric vehicle
If there's one category where EVs truly excel, it's in the luxury cars division. Since their inception, it's been clear that high-end electric car manufacturers know exactly what they're doing when designing executive cars that ooze class, intrigue, and excellence. Here's a quick overview of one of the best luxury cars on the market today: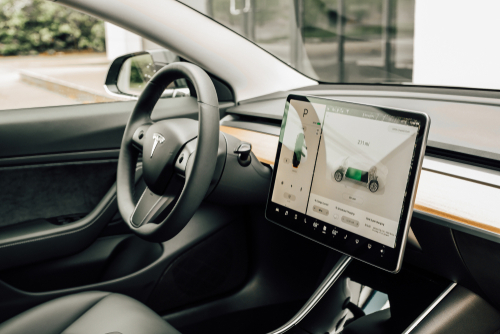 The Tesla Model 3 is probably the best EV on the market
When you're looking to get behind the wheel of an exquisite new electric car, it's hard to ignore the appeal of the Tesla Model 3. As one of the pioneering manufacturers in the EV industry, Tesla has elevated electric cars to heights that many thought would be impossible, paving the way for a full industry of electric cars to be developed, manufactured, and released to the public over the course of the last decade. The Tesla Model 3 is, to many, the perfect electric car; it does everything you could possibly want your car to do, with a range of additional features that other manufacturers simply could not dream of matching. In addition to this, the Tesla is also one of the most practical EVs on the market, providing unmatched range and lightning-fast charging capabilities that get you back on the road within an hour!

If you're ready to take the next step on your electric car leasing journey, get in touch with our fantastic team here today to discuss the benefits of Eco Lease and the potential for massive savings through the government-backed Salary Sacrifice Scheme!
Charging your electric car 
Charging an electric car at home keeps costs low 
Charging at home will be an important consideration for most people considering purchasing an electric vehicle. Many drivers believe that home charging is crucial to a smooth transition to EVs, even though public chargers do make it easy to own and operate one. As a result of the recent advances in home charging kits, you can now easily set up a charging station in your driveway or garage with the help of a qualified electrician. However, you will need the space to set up a home charger. Due to the need to run cables from the unit to the car, on-street parking is not sufficient. If you want to use a home charger, then you should have off-street parking at your home first, but the absence of off-street parking doesn't mean owning an EV is impossible. 
As long as you have off-street parking at your home, such as a driveway or garage, you can probably install a home charging solution. A home charger allows you to choose when to charge your car, removing most of the fear known as range anxiety. Also, charging your car at home enables you to make use of the low electricity rates during off-peak hours, reducing your recharging costs and lowering the overall cost of running your car. To learn more about how we can help you set up your home charging station or select a utility package that supports electric car charging, contact our team today.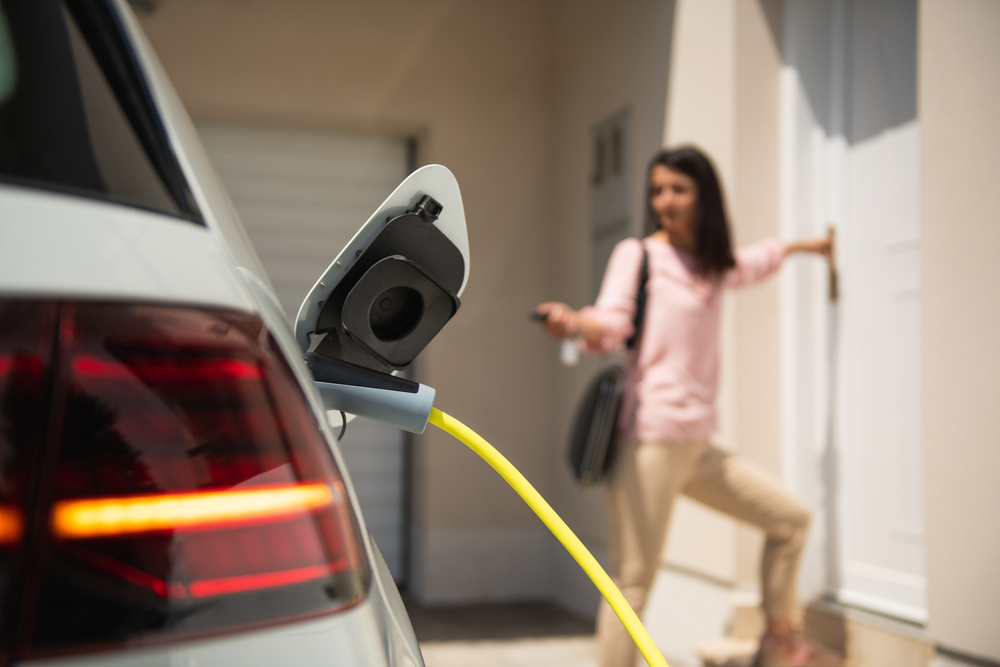 You can charge out in public for emergency situations 
People who want to drive an electric car are often worried that they won't be able to find charging stations when they're on the road. There is nothing strange about this fear; it is the same as when you are about to drive a combustion engine car. In most parking spaces, from apartment garages to train stations and tram stops, you can find charging points. These charging stations can come in handy when you find yourself in a low-charge emergency; you can plug your car in until you have enough charge to reach your home, then plug your car into a lower-rate home charger, saving you money on charging.
One question you might have is how long you will be without power when your car dies. It's true that you can drive almost immediately following the use of fuel in a gasoline or diesel car, but this is not the case for electric cars. Electric cars might take a little longer to get back on the road, but the wait is much shorter than you might imagine. Across the country, fast-charging stations now allow you to recharge your car to 80% capacity in less than an hour. That should be sufficient to get you back to your charger as soon as possible, where you'll be able to charge your car for longer and on a cheaper tariff. 
SSS partnered companies could get chargers at their office buildings 
As a newcomer to electric cars in the corporate sector, you may not be familiar with the Salary Sacrifice Scheme (SSS). However, once you learn about it, we are sure you will be very interested in the opportunities that are available to you once you make the switch to electric cars. Through the Salary Sacrifice Scheme, you can get access to low-priced electric vehicle lease deals at a large discount to the average market price. This discount is part of an incentive scheme to encourage EV adoption, where companies are able to reduce their tax and insurance costs by switching to electric vehicles.
When you're providing your employees with a reliable, affordable way to access and drive a market of excellent electric vehicle lease deals, you'll encourage the adoption of these cars across your company, not just for directors and managers, but for the majority of your workforce. We're all more environmentally conscious these days, and as a result, we're always seeking ways to reduce our impact on the environment, which is why the salary sacrifice scheme incentivizes the move to electric cars. Since our cars tend to produce the most carbon dioxide into our environment, other than heating our homes, removing this from our footprint could make a significant difference to the environment in the years to come. Salary sacrifice schemes for electric cars provide employees with affordable access to high-tech eco-friendly electric cars - we're sure that's something everyone from all areas of your business is keen to get behind!

As part of this corporate transition to energy-efficient electric vehicles, we're naturally seeing more employers choosing to install electric vehicle charging stations on their company premises. By installing these charging points for electric cars, businesses are making it even easier for employees to drive an EV on a more regular basis. As an eco partner, we can help businesses to implement these charging stations in the most effective way possible, ensuring that there are enough charging bays for the number of electric cars that are being used within your workforce. No matter how large or small your business might be, we're confident that we'll be able to assist you in implementing the SSS, facilitating the lease deals for your vehicles, and assisting in the installation of your charging solutions.